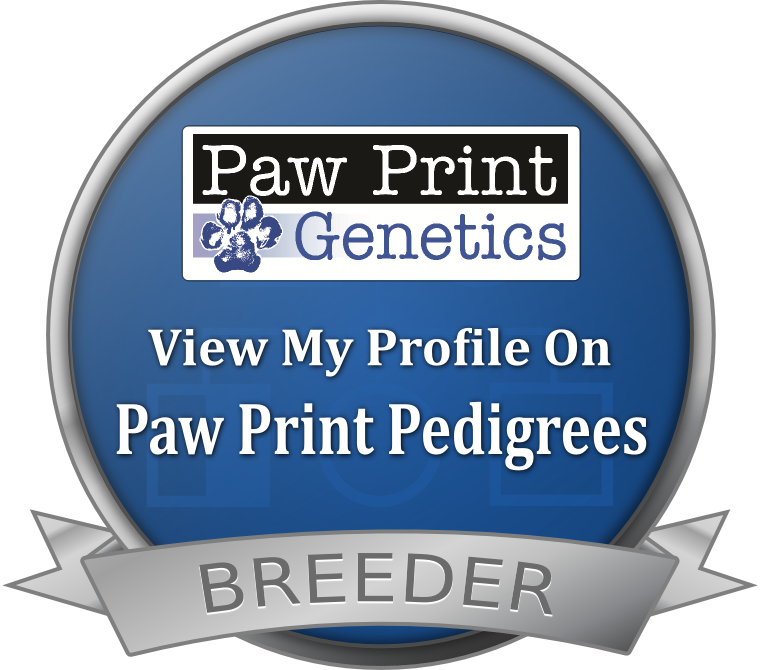 Meet Our Dogs
Max and Jersey
RETIRED
Meet Max and Jersey, the beautiful pair that started me on this journey. They produced three outstanding, completely chocolate litters and all of the puppies became wonderful family pets, loveable companions, and service and therapy dogs. These two are now retired and remain a very important part of our family.
Levi
Levi is our stunning red phantom Multi-Generation Labradoodle stud. He lives with his wonderful guardian family and has a perfect country dog life. Along with his mom and dad, Levi has 2 fur bothers, a few cats and a couple of horses he calls family. He has a fantastic personality to go along with his handsome good looks. We can't wait to see what this amazing boy will produce.
Legend
RETIRED
Legend is our black Standard Poodle female. She is a playful, comical, loving lap dog. If she's not busy playing chase with Max, she is looking for squirrels to run back up a tree. She is a fantastic mother who passes her wonderful characteristics to her puppies. Levi, pictured on our home page, is from her most recent F1b litter.
London
This gorgeous redhead is London. We searched high and low for a quality red Standard Poodle to add to our breeding program. We found what we were looking for in upstate North Carolina. London has loads of personality, loves attention and is happy all the time. She is a smaller Standard and fully grown, we expect she will weigh no more than 45lbs. We can't wait to see her first litter and anticipate lots of color in a smaller package.
Lyric
Lyric is as graceful and elegant as she is comical. Fun is her middle name. She loves to play and is always up for a game of tug or chase. If her family won't play, she tosses a ball or a toy in the air for herself. Happily aware of everything in her world, she is never moody. Lyric doesn't know she isn't a twelve pound lap dog and enjoys sitting in our laps. Lyric is a loving, playful, gentle, much loved member of our family. As her name expresses, Lyric is a chocolate Standard Poodle from Music City, Nashville, TN.
Bleu
Bleu is our stunning Blue Merle Multi-Gen (F4b) Labradoodle. She enjoys living with her guardian home along with a couple of guinea pigs and her older sibling name Nova. Bleu's mom has fantastic plans for her to become a Therapy Dog and work with children. We can't wait to watch this beauty grow and develop. Bleu will be part of Shadow Pines future breeding program.
Fletcher
Fletcher is our stunning Chocolate and White Parti Multi Generation medium Labradoodle and our up and coming stud. He is a happy and playful boy with a fantastic personality. He loves to run and play with the pack but he is also very content to lay by our feet and enjoy a quiet evening. Fletcher is big lovebug and takes every opportunity to give and receive love. We are very pleased with the young man he is becoming and are super excited about his future.
Wren
Wren is our outstanding medium size red caramel abstract Foundation Australian Labradoodle and will be part of our future breeding program. She was born right here at SPL and we are enjoying raising this amazing girl. She is highly intelligent and so willing to learn new things. She has the sweetest personality and absolutely loves everyone. We have plans to train her to become a therapy dog so that she can hopefully bring a little happiness to those that may need their day brightened.
Thor
Thor is our very handsome Sable Parti Multi Generation Standard Labradoodle. His personality is amazing and he is such a happy loving man.

He lives with his fantastic guardian family which includes a fur brother and his favorite human that loves to play tug a war. Cuc /Cuc, F/F, Kb/ky, Sh/Lh, m/M. Sp/Sp.